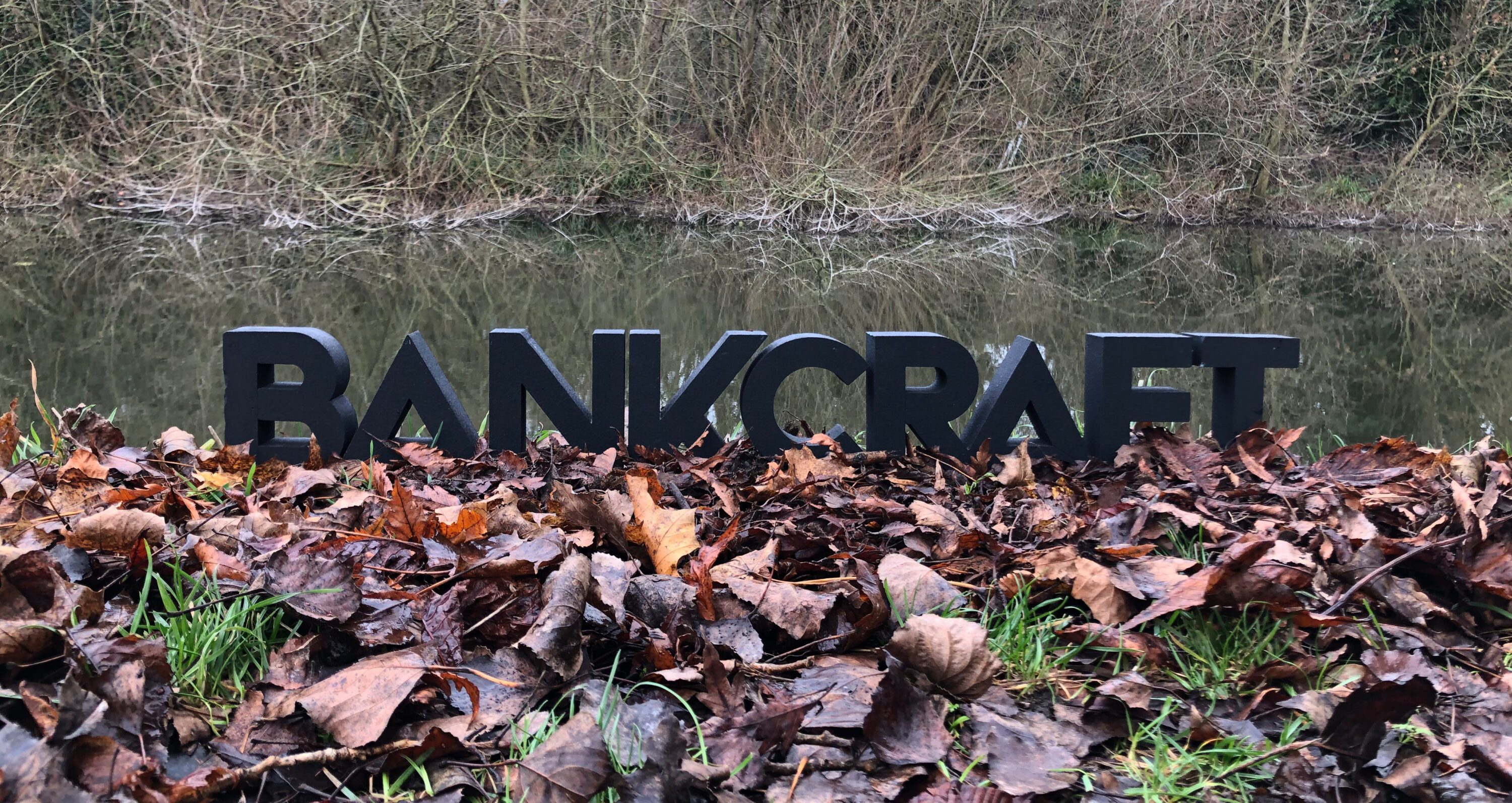 Bankcraft brand design
This brand design project stems from our creative director, Mat's, combined love for fishing and graphic design.  We decided it might be nice to mix business with pleasure. So, with this in mind we've embarked on a little side venture in the form of a clothing brand specifically designed for anglers.
As the popularity of fishing grows, so does the need for a clothing brand that suits the needs of participants that are more image conscious. As dedicated fishermen and branding experts we thought it would be great to mix our two passions and have a bash at creating something special ourselves. And so, Bankcraft was born.
The Bankcraft logo features a bespoke typeface, hand drawn by Mat so it perfectly suits the brand identity and is completely unique. The logo also features an 'A' shaped to resemble a bivvy and, although aimed at fishermen in the most part, we think the contemporary look of the logo would suit any fashionably-minded person, whatever their hobby of choice.
We're currently sourcing samples and finalising our choice of suppliers. We've also been handing out trial-run garments to friends and fellow fishermen. So far, feedback has been extremely positive and we've got requests for extra clothing coming in thick and fast. We've thoroughly enjoyed the process so far and it's been educational, interesting and fun to channel our creativity somewhere new.
Watch this space to see where the brand goes next!
Brand design for the bank and beyond
Brand Design
Branding Design
Content writing
Copy writing
eCommerce
Graphic design
Illustration
Label Design
Logo Design
Packaging
Photography
Print design
Video production
Web design
Web development