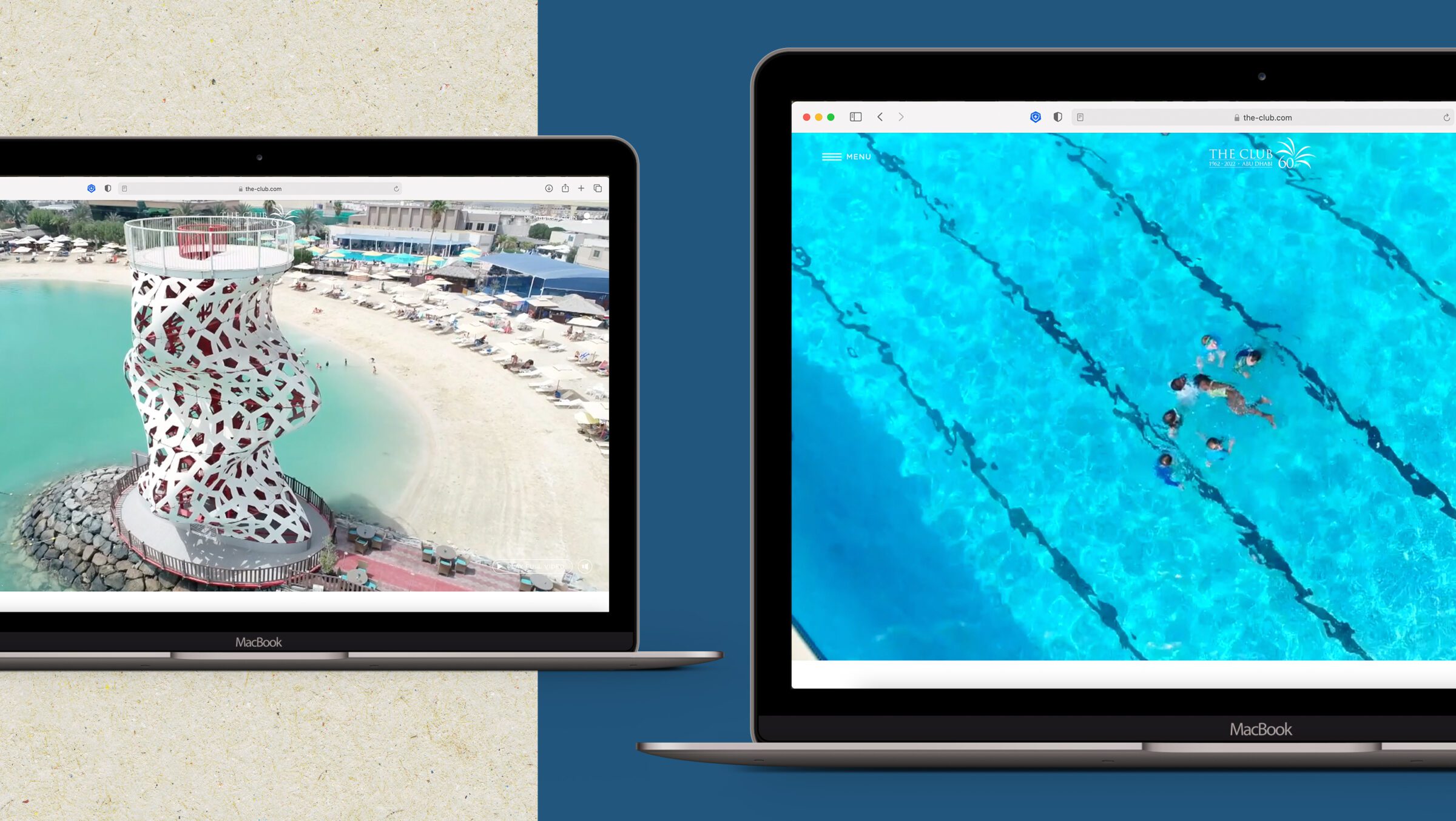 The Club Abu Dhabi website design
This website design and build provided some much needed escapism for us. Despite working on it through a pandemic the dreamy photography featuring the long white sandy beaches and crystal waters surrounding Abu Dhabi certainly lifted our spirits.
The Club Abu Dhabi is an exclusive members resort offering expats and Abu Dhabi citizens access to a plethora of beautiful lifestyle, sports, dining and entertainment facilities.
The Club has existed in Abu Dhabi for many years and had outgrown its current site. We were asked to completely overhaul the site to bring it up to date and allow it to really showcase all that The Club has to offer.
We created a design that was centred around allowing the images and videos of The Club to shine. We kept the colour palette very simple, whites and blues to echo its surroundings and used clear iconography to allow for easy navigation.
We worked really closely with the marketing team at The Club to ensure that their members were kept at the heart of every aspect of the site. This allowed us to build the site so it was straightforward to navigate,  information was readily accessible and activity bookings were easy to make. The site features a live timetable functionality, various booking systems, and a password protected members area to allow for different levels of member access.
The site has made a huge difference to those working at The Club and is now truly representative of this stunning and exclusive resort.
www.the-club.com
Website design for exclusive members club in Abu Dhabi
Graphic design
Web design
Web development