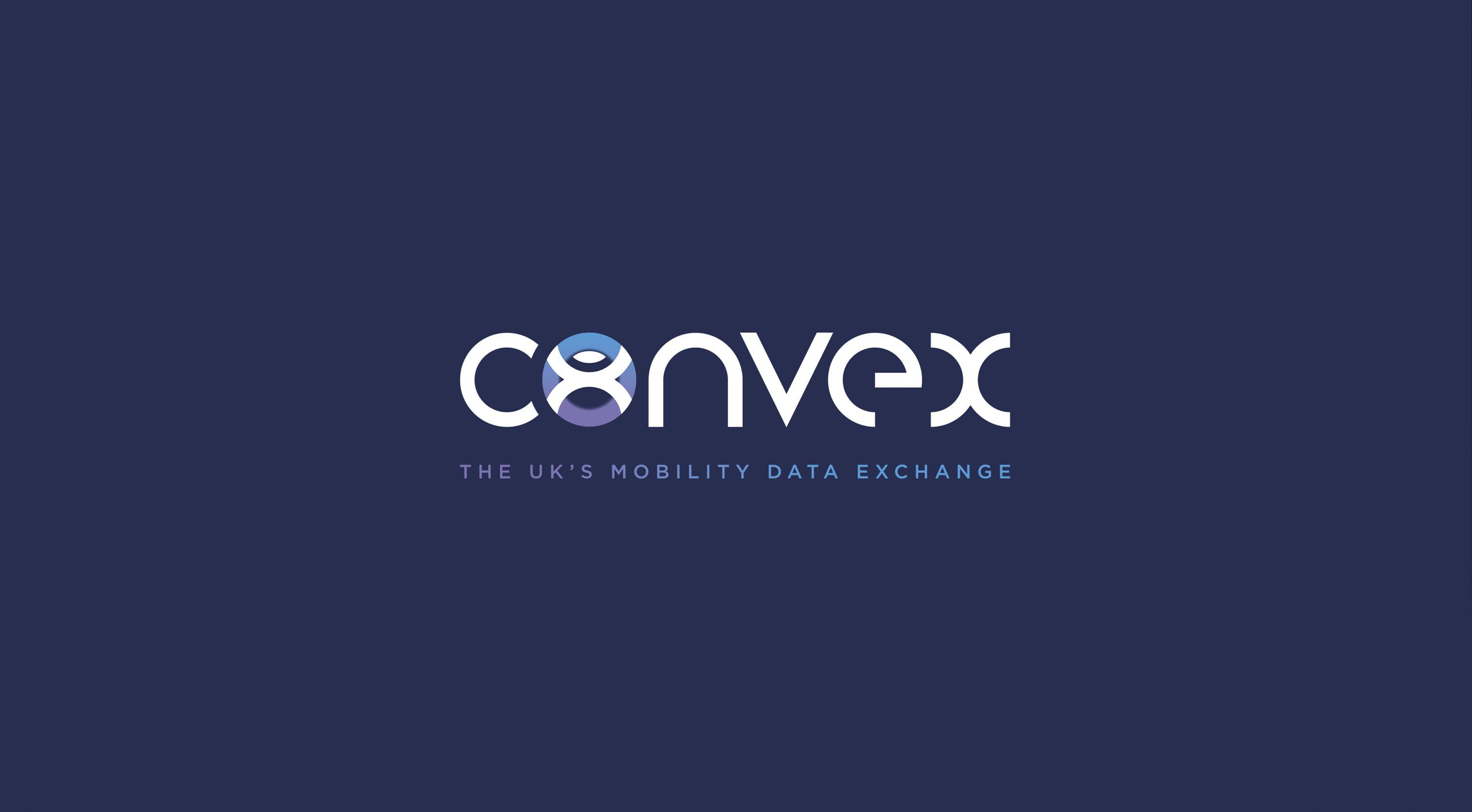 Convex branding and web design
This was a hugely exciting branding and web design project for us. Convex is a national data exchange set to transform the UK travel and mobility industry.
The exchange was established by a public-private consortium led by Transport for West Midlands (TfWM). Other members include Jaguar Land Rover, Bosch and Warwick Manufacturing Group. It also has three innovation partners;Immense, Valerann and Synaptiv.
As part of its UK launch, Convex required branding and web design that would reflect its innovative, and forward-thinking ethos. We spent a lot of time on the development stage of this project. We worked through various ideas for the branding direction and drew inspiration from multiple sources.
The final brand identity uses the convex shape and features a bespoke font and logo mark that can be used separately.
Once the brand identity was decided upon we got cracking on the website design and development. The site features dynamic transitions and bespoke animations which deliver a unique user experience.
We worked closely with the team at Convex throughout the project to ensure our work delivered on their brief. We also worked hard to meet the expectations of the various influential partners involved.
The work to date represents phase one of the project with phase two just starting. Phase two will see further evolution of the brand and increased functionality added to the website. We're really pleased with what we have delivered in such a short period of time. We're excited to move to the next stage and continue to showcase our skills, as well as passion, for this unique project.
To read more about the Convex project, you can visit the official LinkedIn page here
Transforming the nation's mobility industry
Animation
Brand Design
Branding Design
Graphic design
Logo Design
Print design
Web design
Web development