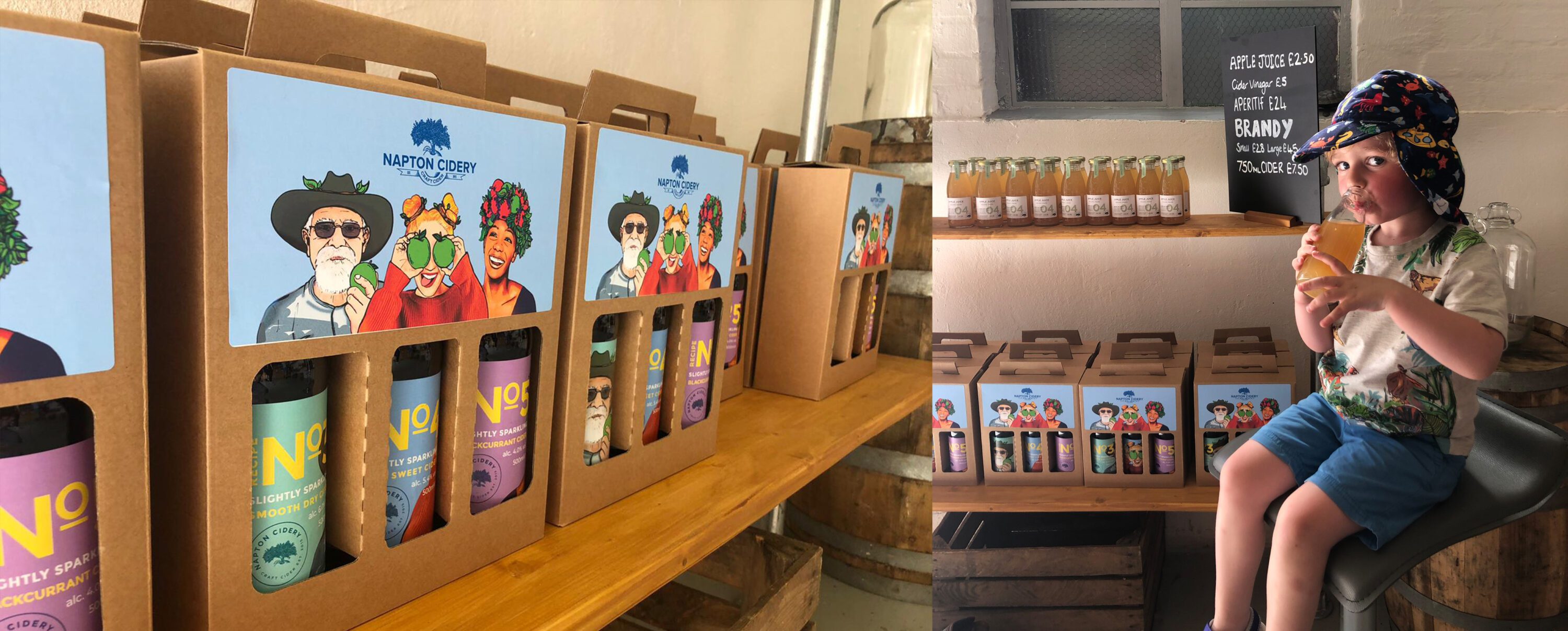 Seeing the fruits of our labour blossom at Napton Cidery
This weekend, with the sun finally beaming down on us, we were lucky enough to attend an open day/barbecue at the beautiful home of Napton Cidery.
Complete with cocktail bar, cider bar (but of course), freshly pressed apple juice for the little ones and designated drivers amongst us, as well as a delicious barbecue and live music. It was the perfect place to while away a hot Saturday afternoon with the family.
It goes without saying the beverages on offer were delicious. Our personal favourite is recipe no5, a slightly sparkling blackcurrant cider and the perfect accompaniment to a summer barbecue. The others were equally delicious and we have it on good authority (Billy, aged 3) that the apple juice was 'yummy'.
What was extra special however, was being completely surrounded by the fruits of our labour (as well as of course the fruits of lots of labour by the team at Napton Cidery – these guys work HARD). The bottles, the crates, staff t-shirts and signage everywhere featured our illustrations and the logo we created was equally on show. The hours spent agonising over the illustrations and logo design to ensure they were perfect, the various different label types we sampled to see which one would be the best fit, most water resistant, achieve the colour quality we wanted all paled into insignificance when we took into account the overwhelming pride at seeing our designs put to such good use and in such beautiful surroundings. We couldn't be happier about how it's all turned out and we're ridiculously pleased about the success the cidery is enjoying.
A huge congratulations to the whole team there, particularly Charlotte and Jolyon. We're looking forward to working with you more and more and raise a beautifully designed ? bottle of cider to your success.
Logo design
Work we've done