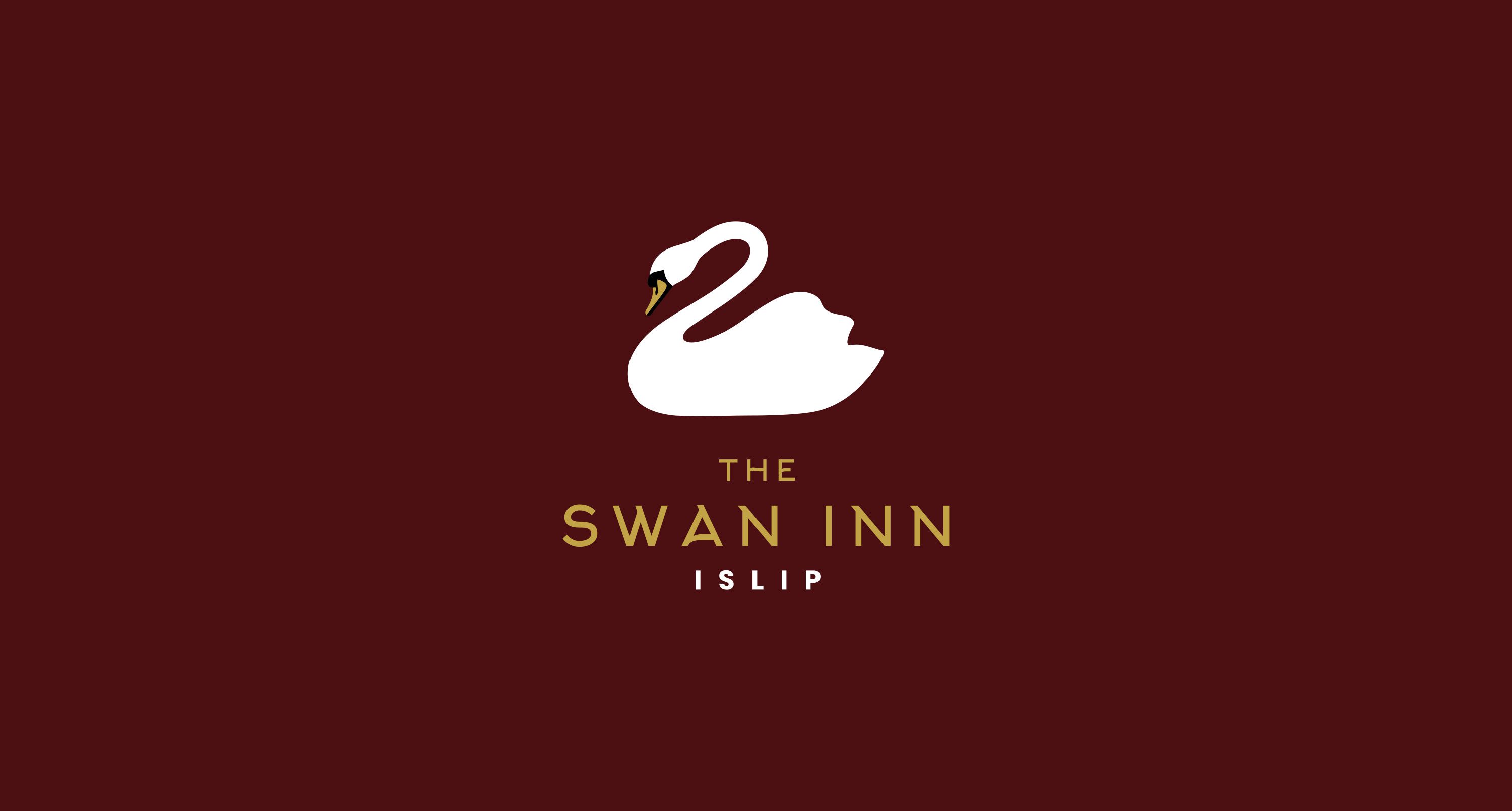 The Swan Inn brand design
Brand design is one of our favourite design disciplines. So, when invited to update the identity of The Swan Inn, we jumped at the opportunity.
Migg Inns Ltd announced that they had taken over the historic pub in April this year (2022). Their vision was to embark on an ambitious re-fit of the building and reopen it as a revitalised pub and fine dining restaurant, headed up by Michelin-starred Chef, Paul Welburn.
To complement this ambitious revamp, The Swan Inn needed a new look that paid homage to the original logo but also brought it up-to-date and breathed life back into it, ready for its exciting relaunch.
We chose to stick with the swan emblem but redrew it to make it more contemporary. We chose a strong colour palette and beautiful font to sit neatly under the emblem but also so it could sit alone and sing of fine dining.
To sit alongside the Swan Inn brand, we also created The Cygnet identity to give the restaurant a separate look, to distinguish it from the main pub but also so they could sit nicely alongside each other.
As part of this project, we've also created banners, signage, menus, and flyers and we're already in full swing with the website. We're already looking forward to the grand opening and to continuing to work with the wonderful team behind this exciting venture.
Brand design update for historic Oxfordshire pub
Brand Design
Branding Design
Graphic design
Logo Design
Print design
Web design
Web development